Ron Wynands
Ron is an active member of the "49ers" and has contributed many items for the website, particularly those below.
Reg Howard
Ron wrote a memorandum about Reg Howard. You can read it on Reg Howard's page
Henry Sandon
Ron found some interesting photos concerning Henry Sandon, presenter on "Antiques Roadshow"
School Sports 1948
Click here to see the results further down this page. For a better view download the PDF.
The RGS doodlebug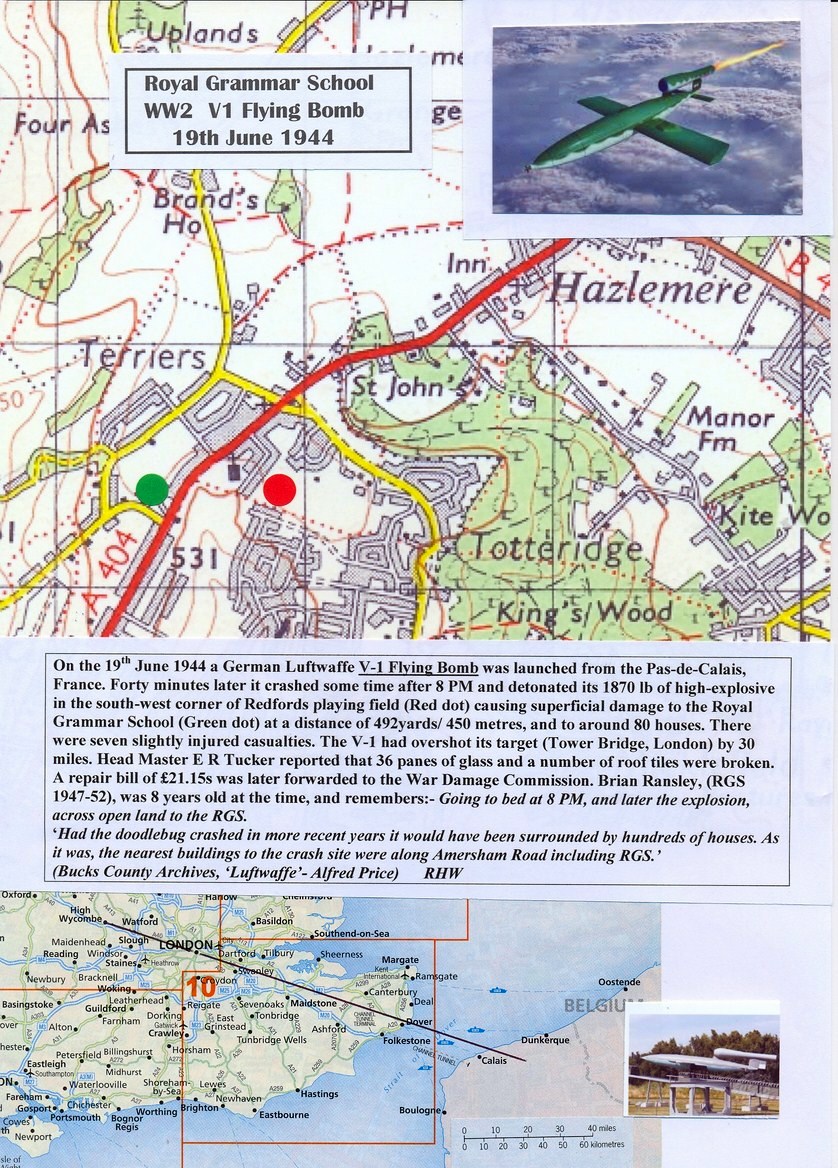 Sports Day 1948
(Note by Tony:- J E (Ted) Woodward was a bit of a legend, even in the early fifties, and he went on to play in the England rugby team. As far as I know there is no connection between him and Sir Clive Woodward.)
Update January 2015:- Roger Buzzard (RGS 1943 - 48)
Kevin Buzzard (RGS 1981-87) contacted me to tell me that Woodward was not the only celebrated athlete on that day. Kevin's father Roger features prominently in the results above.
Roger's daughter Paula also wrote:-
" Yesterday my brother happened upon your site and a search for Buzzard bought up the following 1947 Wycombiensian and an article on the School Athletic Team including many mentions of our Dad Roger Buzzard.
Sadly Roger passed away in the 1980's so we missed out on anecdotal conversations about running. We were always aware that he had won the all England's medal, but, had very little detail about the race, we weren't even sure of the distance.
It was so fabulous for us to find the article and read about the heats, the training, the whole teams performance on the day and the description of my Dad in the finals is just brilliant.
I've sent you a photo that I actually have hanging in my living room, it's from the finals of what now know is the 880 yards at Eton, Roger Buzzard is number 7. The article has bought to life a photo that I knew very little about.
Dad was a keen athlete with the Phoenix Harriers for his entire life and secretary to the Amateur Athletic Association."
You can see Paula's photo below. Roger is No 7.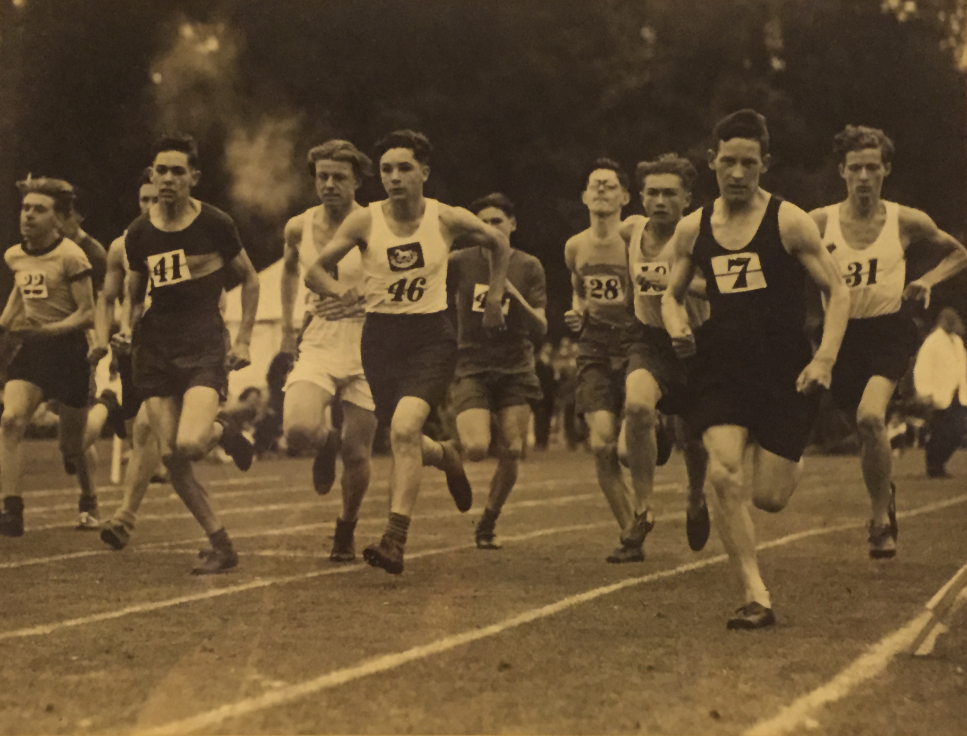 © Tony Hare 2019