Reg Howard
Reg Howard BA 1924-1987 RIP
Royal Grammar School 1945-1955

Reg had been brought up in Scotland, and had received a 1st class Honours degree in English from the University of Leeds at the end of the Second World War. His first post was at RGS to teach English Language and Literature from 1945 to 1955. In 1946 he became Assistant Housemaster at School House to help Headmaster E R Tucker control some 46 boys in residence. Ashford & Howard wrote in their school history, "The boarder usually got the blame for any damage which seems to have been done out of hours".
A vigorous scout troop had been formed during the war, and was later successfully continued by Reg, as Scoutmaster of the 'RGS Boarder's, 25th High Wycombe Troop.' "While showing a certain amused detachment in his own matter, he sacrificed a great deal of his time in running summer camps for them." (Ashford & Howard)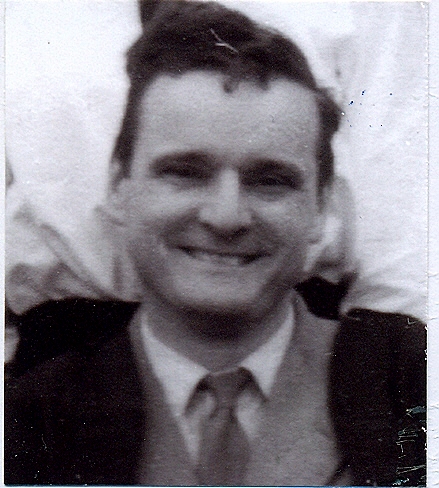 A former boarder wrote, "Mr Howard I remember was of a genial disposition who kept control in a relaxed manner. He was always helpful and went out of his way to ensure his boys were happy and balanced. I liked him very much and thought he was very young to be in such a position. Yet he could be serious and caring as well as relaxed. My overall feelings are that I felt happy under his tutorship and guidance." Other pupils wrote, "I remember his contempt for our schoolboy humour, but always with a twinkle in his eye." "Reg enthusiastically led us on holiday bicycle tours, one ranging to Lands End, returning along the Cornwall, Devon and southern coastal route."
Reg left RGS in 1955 to teach in Istanbul for two years. There Reg developed into a fine cook, and thereafter he loved to entertain his guests with fine dining. Followed by a small cup of intensely strong Turkish coffee with the consistency of river mud, as many of his colleagues reported!
On his return to England in 1957 Reg took up the post at the Royal Latin School, Buckingham, of Brookfield Boarding House Master. Later he became Head of English, Head of Careers and Senior Teacher. Coincidentally Patricia Morgan nee Tucker, daughter of Mr. E R Tucker, became assistant Girls' PE teacher at the Royal Latin School and a local JP
For much of his later life Reg had been fighting a battle against the effects of serious heart disease, causing him to pace himself, and later to take early retirement. Reg had had. two major open heart operations at the Brompton Hospital in London. Following complications led to renal failure that required energy-sapping regular dialysis. Taking early retirement in 1980, Reg moved and settled in nearby Adstock, a peaceful 'old world' parish.
After his early death in 1987, age 63, fellow Masters said in tribute to his fight against illness that Reg had shown, "Enormous courage, and had been an inspiration to others".
In the staffroom, Reg was the central figure in the lunchtime "Times Crossword Group", from which sprang a lively debate, that cross-cut the answers to cryptic questions with the latest scraps of gossip, and wicked stories about teachers and the wider local community.
Reg was truly "A scholar and a gentleman", and has been greatly missed by all those who had the good fortune to know him. 
(Ron Wynands 1944-50)
Ron adds:-
When Reg Howard, ('Uncle Reg' to us junior pupils), left RGS to teach abroad, I completely lost touch.
Serendipity then took a hand when I recently Googled RGS and was surprised that RLS also came up. The Royal Latin School website, to which I am much indebted, helped to fill in his later years.
I am also indebted to former 1940s pupils and boarders for my second paragraph.
Other information was gleaned from back numbers of The Wycombiensian, Old Boys' emailed letter pages, and Ashford & Howard's School History 1562-1962.
Reg was a kindly and respected teacher, who joined in our-out-of-hours social evenings in Hazlemere Hall; lemonade, cakes & lots of loud 78 rpm records.
I hope I have done him justice.
And Tudor Olsen has this memory:-
 I left school in October 1954 mainly due to the fact that my father " jumped ship" & my mother was not able to support me any longer.
Reg was the only master in the school who knew that & he got me into the RGS Scout Group prior to this knowing of my problem – I was the only day boy in the Troop.
In 1955 I did my 2 years in the RAF. Moved back to Hughenden in 1957. Moved from Hughenden to a flat in High Wycombe in 1958 while preparing to emigrate to New Zealand.
In 1959 I moved into my sister in law's house for a few days prior to my departure.
On the 19th May 1959 as we left, there was Reg Howard at the gate. How the hell he knew where I was nearly 5 years on is still a mystery, but he came to High Wycombe Station & saw me off & I can still " see" his face to this day.
He was a real good guy.
© Tony Hare 2019